Two major new features have just been added to our search, designed to improve your ability to discover and rank companies.
(1) Ranked tables

The Ranked search option helps you find fast growing companies, by creating a table of the companies with the strongest growth signals.
For example find the highest ranked companies in payments, "machine learning" or "Internet of Things".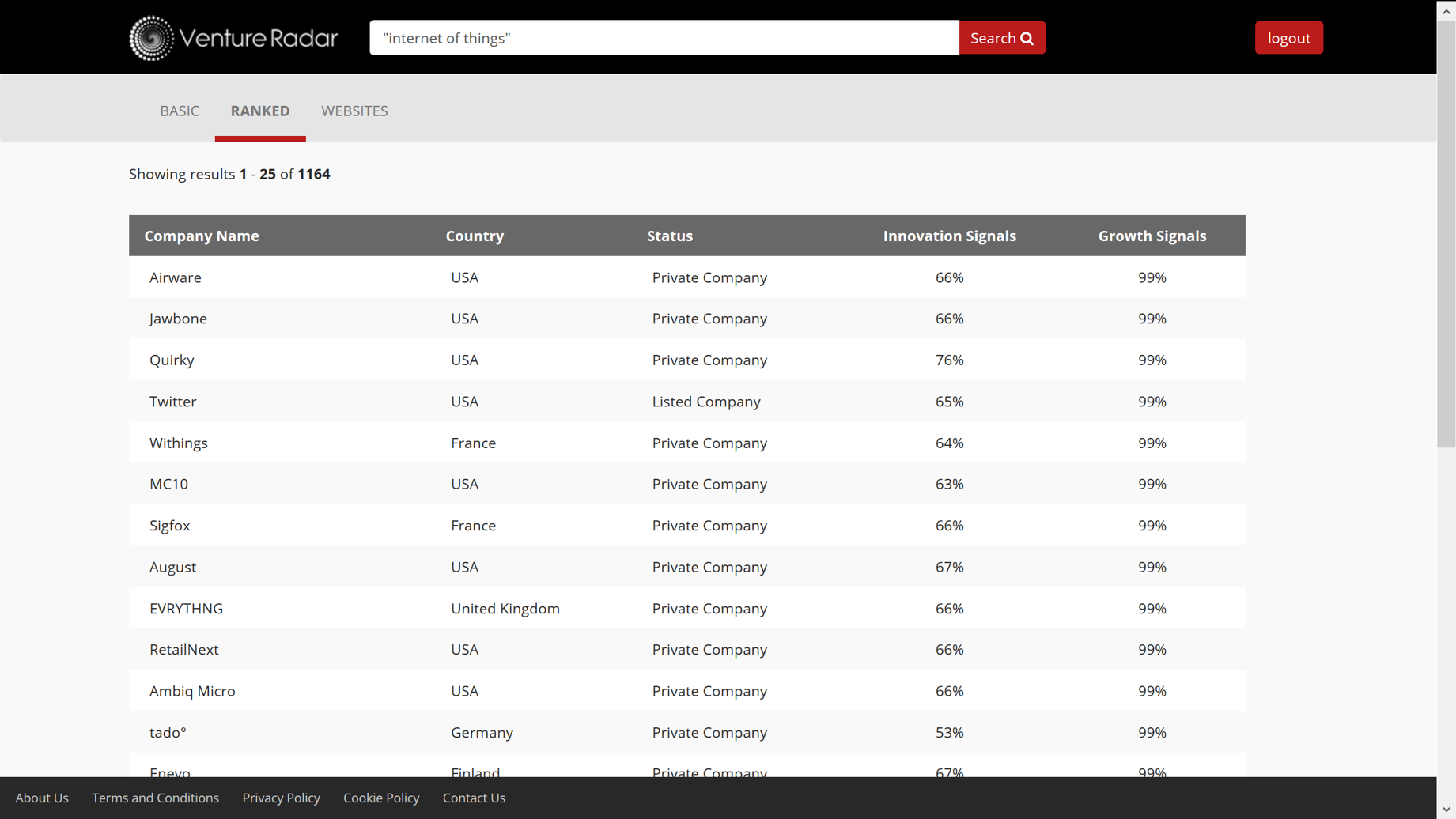 (2) Deeper searches

The Websites search option helps you locate companies with niche capabilities.
Sometimes you need to find companies associated with very niche technologies or applications. Using the Websites search option you can now search across the full websites of 170,000+ companies.
For example find companies that mention very specific areas such as arsenic removal, graphene battery, or mouthfeel on their website.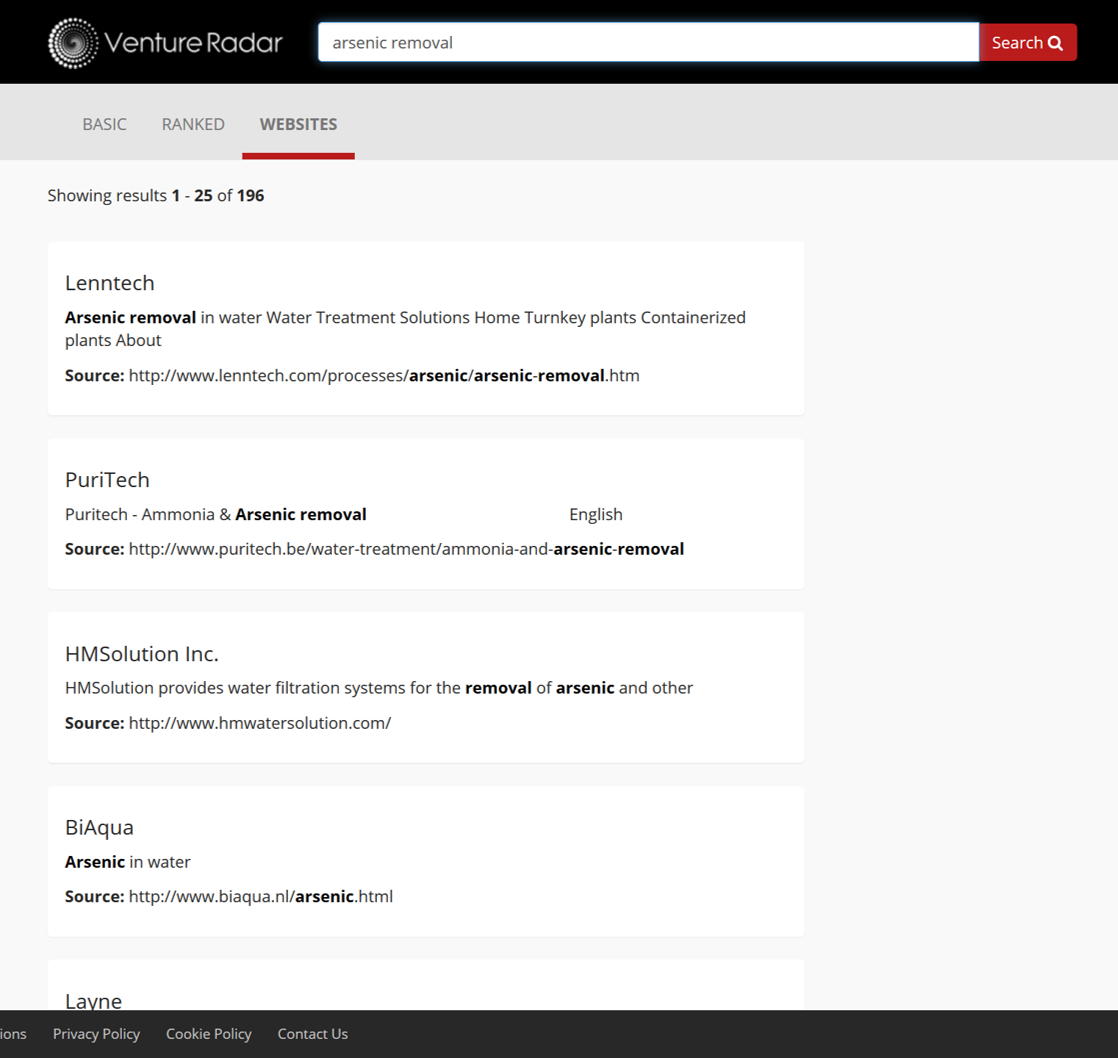 We're busily working away on further updates. If you would like to make feature suggestions feel free drop me an email at andrew@ventureradar.com
Thanks
– Andrew