Over the last few weeks we've been working on applying Deep Learning algorithms for a new VentureRadar feature we're adding in the coming weeks. This piqued my interest in finding out more about the startups leading the way in developing and applying Deep Learning, so I decided to pick out the eighteen highest ranked companies in this emerging field from the VentureRadar database, and take a closer look at them.
You can also search VentureRadar for "Deep Learning" to find out about more companies in this exciting area.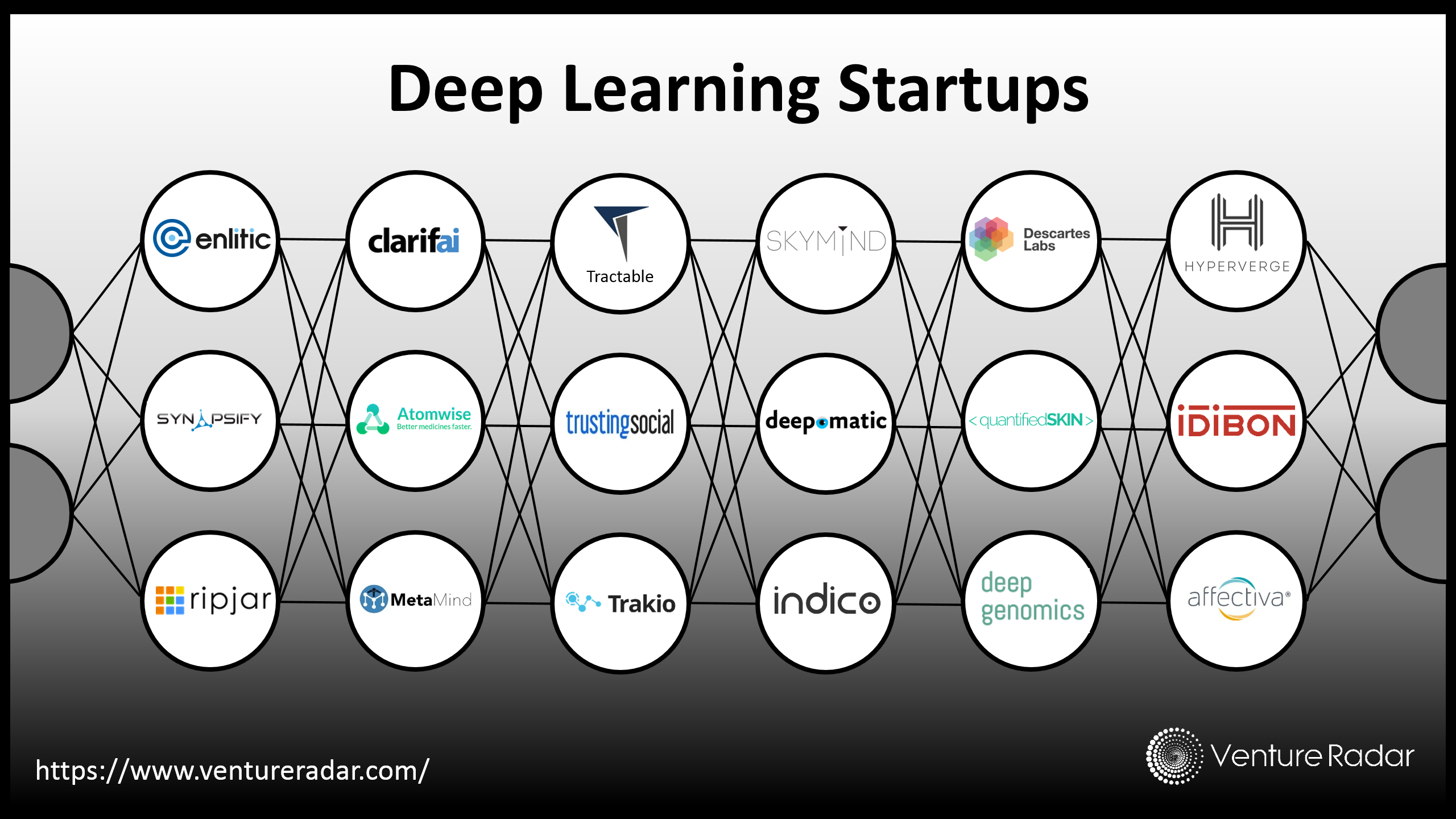 You can find out more about each company in the profiles below.