The need for improved energy storage systems in the electrical grid, transportation, and mobile devices is driving the development of a range of new energy storage technologies.
We've selected nine energy storage companies that are leading the way in a range of different technology approaches, namely: batteries, redox flow batteries, hydrogen storage, ultracapacitors, compressed air energy storage, underground thermal energy storage, gravity, flywheels, and electro-thermal energy storage.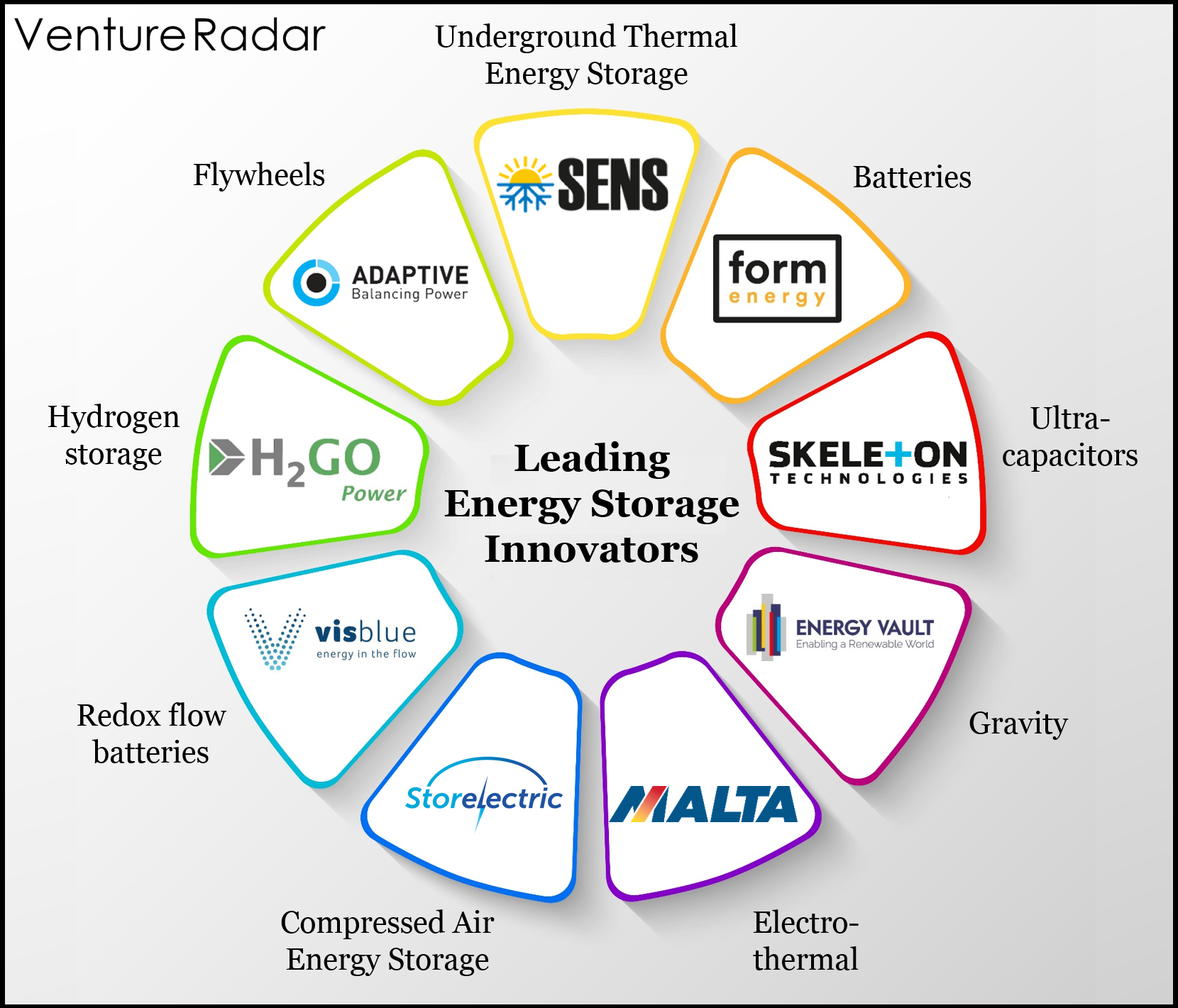 The companies are: Form Energy, VisBlue, H2GO Power, Skeleton Technologies, Storelectric, SENS Sustainable Energy Solutions, Energy Vault, Adaptive Balancing, and Malta Inc.
See below for more information on each company.
If you want to find out more about other companies working on Energy Storage, go ahead and search our database. You can also explore other industries there too, or alternatively you may like to find out about our company scouting services.