We've just released a big update to our company profiles, which makes it much easier to assess and compare companies. There are four new company profile sections:
Website Popularity Rank
Compare the relative popularity of the company's website
VentureRadar Popularity Rating
View how popular a company profile is on VentureRadar
Employee Satisfaction
Find out how highly the employees rate the company and management
Similar Companies
A preview list of Similar Companies
You can find out more about each section below [All example screenshots are from the company profile for Transferwise]:
(1) Website Popularity

The Website Popularity Rank shows how popular the company's website is relative to all other websites, over the past three months. The site's ranking is based on a combined measure of unique visitors and page views.
(2) Employee Satisfaction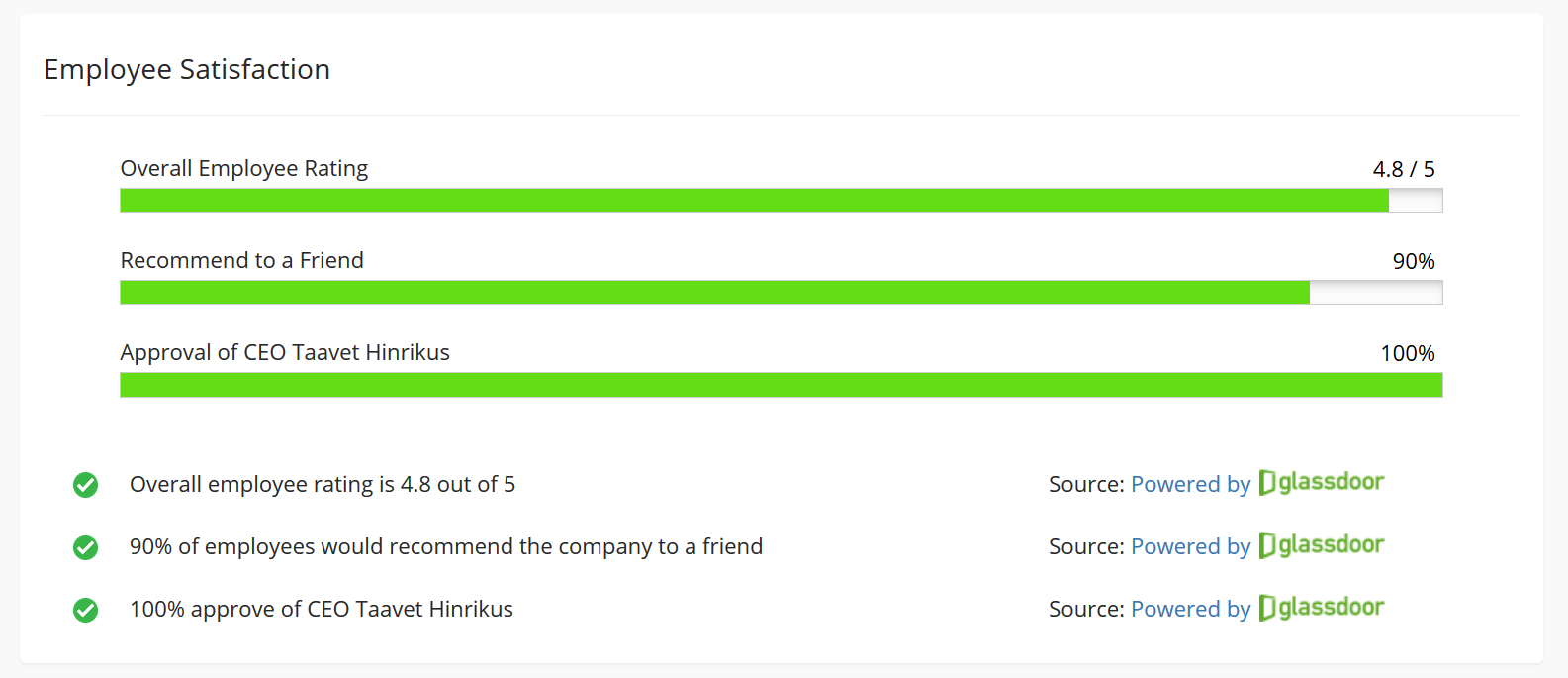 The Employee Satisfaction metrics show Glassdoor data for: employee satisfaction; the percentage of employees that would recommend the company to a friend; and the approval rating of the company CEO.
(3) VentureRadar Popularity

The VentureRadar Popularity rating takes into account profile views, clicks and the number of times a company appears in search results on VentureRadar. Each company is assigned a rating of Low, Medium or High.
(4) Similar Companies Preview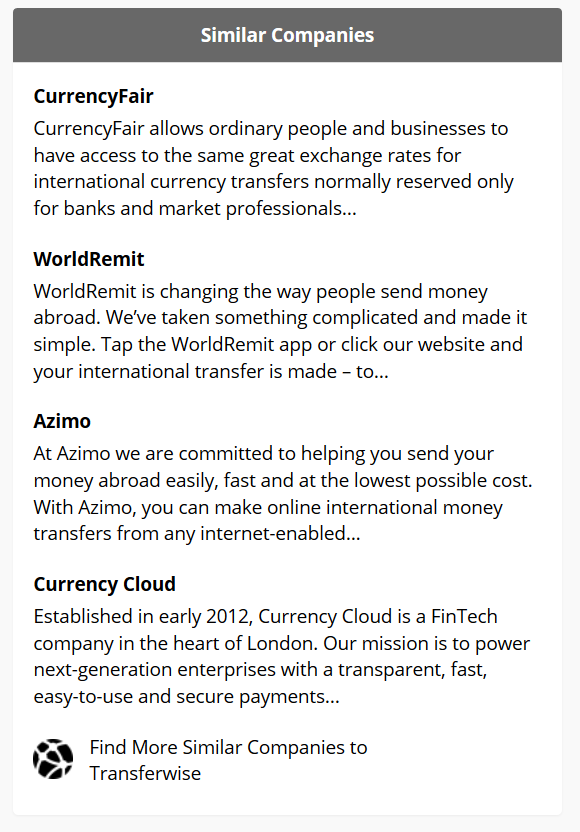 The Similar Companies preview shows four similar companies, as defined by our similar companies ranking algorithm. Click through to view the company profiles or launch the full list of similar companies by clicking 'Find More Similar Companies'.