We have recently added the ability to Export your VentureRadar search results to a CSV file. You just need to click on the Export icon at the top of the results page to export up to 500 records (with a VentureRadar Business Subscription).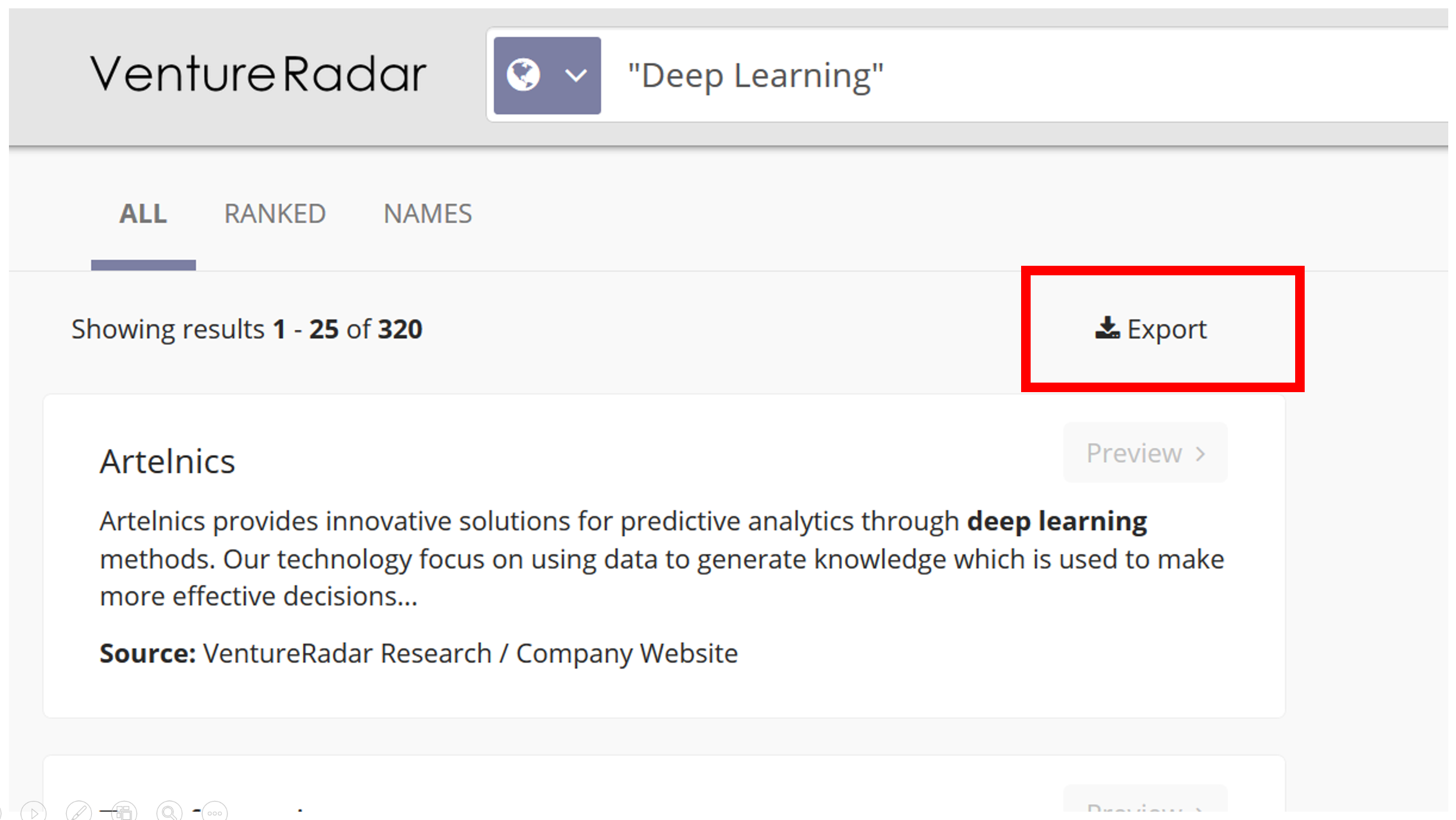 The following fields are included in each export: Profile Url; Company Name; Website; Country; Company Type; Description; Sectors; Founded; Search Snippet; Social Proof Score; Website Traffic Score; Auto Analyst Score; Popularity on VentureRadar; and Contact E-mail Address.

The same export functionality is also available on other search results pages and Top Companies lists (for example Top Artificial Intelligence Companies or Top Synthetic Biology Companies).